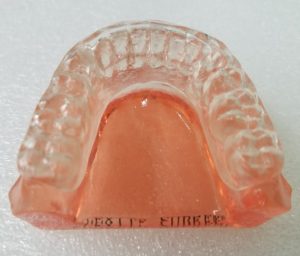 Flexite Supreme-N Crystal Clear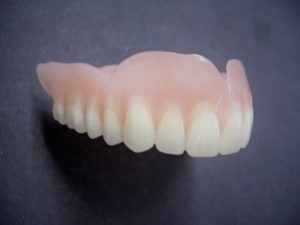 Flexite Supreme-N Full Denture
Easy to Trim, Finish and Polish with Superior High Shine.
Stays Odor Free and Clean Longer than other nylon thermoplastics.
Available in Clear for Allergy Free TMJ, Bruxism, Sleep Apnea
Devices and Clear Frame Combination Cases. 
Flexite Supreme-N is the Highest Flexural Strength   
Crystal Clear Nylon Thermoplastic in the Dental Industry!
Excellent for Allergy Free Full Dentures , Combination Cases
and Superior Partial Dentures!  Perfect Fits- No Shrinkage!
• Allergy Free – Lead Free – Monomer Free
• No BPA's, DEHP, DBP, BBP, Latex or Halogens
• Safe – Bio Compatible – No Chemicals Added
• Color Fast with Superior Hi-Gloss Finish
• High Quality Medical Grade Thermoplastic
• Fits Like Castings with Great Memory!
• Abrasion, Chemical and Scratch Resistant
• FDA registered
• Easier to Polish and Adjust than other thermoplastics
• Clinically Unbreakable – Very High Flexural Strength
• Extremely Low Shrinkage with High Dynamic Strength
• Can be added to or relined without flasking
• Comparable to precious wire and is flexible
• Superior patient comfort with no metallic taste
• Available in light pink, dark pink, ethnic brown and clear