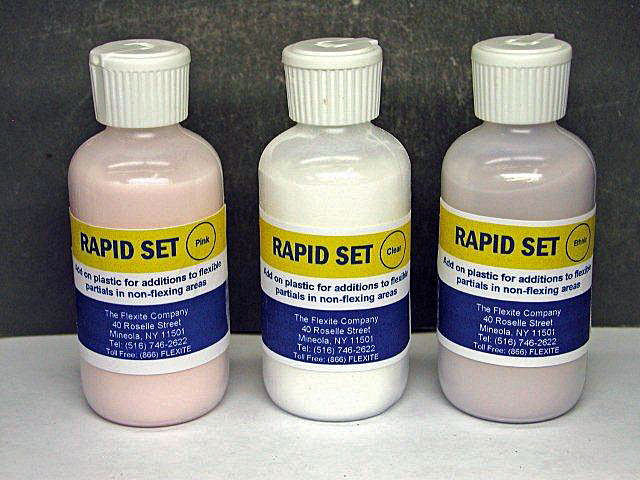 Add on Plastic for Flexible Partials.
Available in Pink, Clear and Ethnic Shades.
The Flexite Company introduced the first "Add On Plastic" for flexible partials.
Flexite Rapid Set has a unique translucent formula that picks up the shade of the partial with remarkable accuracy.
Additions and relines are easy with Flexite Rapid Set.
How To Use Flexite Rapid Set Powder for Additions to Nylon Partials!